Recently, Turn The Page Online Marketing/FMG hired three new interns for various positions around the office, and we couldn't be happier with them. In fact, we love our interns so much, we decided to tell you about them! Read on to learn a little about our three new bestest friends.
We Found Some Super-Cool Interns
Emily McIntyre
Project Management Shogun
Emily's favorite place in the galaxy is Asgard, but when she's earthbound on her adopted home planet, she prefers the serenity of the Scottish Highlands. She can read thick books in a single sitting and has a pet Goldendoodle named Kota, which we can only assume is a mythological creature similar to the Wolpertinger.
Emily is a Project Management Intern at Turn The Page, so she's constantly communicating with every member of the team. Oddly enough, she says she enjoys her role here at TPP. She's currently studying Marketing and Entrepreneurship at UMKC with a minor in Spanish. She will openly admit that her greatest flaw is her inability to judge when a conversation has concluded. Soon, she will possess this inability in Spanish, as well.
Overall, we think she's pretty neat, and she tells good stories.
Insatiable affinity for chocolate: 100%
Likelihood to go to the gym with Lynn: 85%
Ability to annoy WebDev: 13%
Decoding Amy's handwriting skills: 50%
Lindsey Griffith
Social Media Sith Lord
Lindsey grew up in the murky, treacherous swamps of the Dagobah system under the tutelage of the oldest surviving Jedi Master. But that was a long time ago, and it was also pretty far away. Now she lives in Independence, Missouri: a modest upgrade from the contemptible marshland of her previous habitat. Lindsey loves anything related to Godzilla and is an adamant comic book nerd.
Lindsey is our Social Media Coordinator Intern. She has 12 years of salon management experience, and a dragon named Buford, which was probably the most impressive part of her resume. She's currently finishing her Bachelor's Degree in Marketing with a minor in Communication Studies. Lindsey says her favorite candy is either Sour Patch Kids, Baby Ruth, or — get this — "anything with almonds." Interesting, Lindsey.
Overall, we think Lindsey is pretty neat but, apparently, she's terrible at telling stories. She will start a story and either trail off, or forget what she was talking about. Her words. Not ours.
Sarcasm potency: 90%
Morbidity of humor: 60%
Overscheduled-ness: 100%
Time spent socializing: 2%
Dimitry Lash
Operations Process Techromancer
Dimitry was last reincarnated in Minsk, Belarus. He has two dogs, each one better than the last. He's been a loyal Miami Heat fan way before LeBron helped guide them to four consecutive NBA Finals appearances, and he can assimilate working, sentient mechanical golems out of just a few kilograms of scrap metal. He is also quite vocal about a strange paranoia: He claims a poorly drawn, pixelated giraffe follows him wherever he goes. Weird.
Dimitry is the Operations Process Intern at Turn The Page. He helps with client requests and offers valuable assistance to the sales team. He also dabbles in graphic design occasionally, because that's his major at Johnson County Community College. His goal is to work for ESPN at some point in his life, as soon as he can "ditch this insufferable giraffe."
Overall, we think Dimitry is pretty neat, but we don't know if he's a good storyteller or not. Probably, though.
Ability to see through (glass) walls: 80%
Max HP increase on level-up: 5%'
Pulchritude: 86%
Accuracy of 40% of the items in Dimitry's bio: 36%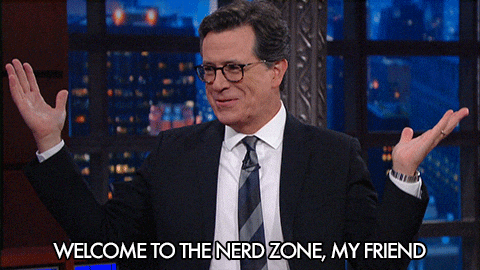 If you're looking to gain some valuable marketing experience in a usually-serious-but-still-pretty-fun environment, apply for an internship at Turn The Page Online Marketing! Our team employs skilled professionals with a variety of skillsets from graphic design to SEO strategy to account coordination. Plus, we understand the value of hard work, so all our internship positions are paid.